-----------------------------------------------------------------------------------------
Article on Richard Thomas!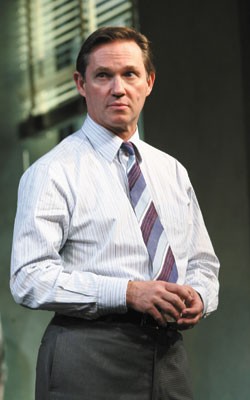 Thomas was featured on the front page of the Frankfort, Indiana newspaper - The Times. The article focused on Thomas' "Twelve Angry Men" play, as well as, his working relationship and personal friendship with Frankfort's, Will Geer (Grandpa Walton), years ago on The Waltons.
Click here for Article, titled:
"Twelve Angry Men" Taking Stage in Indy
Actor Discusses Relationship with Frankfort's Geer
(Also, take special notice of the banner on the Frankfort Times' web-site!)
(click on Image to Enlarge)
--------------------------------------------------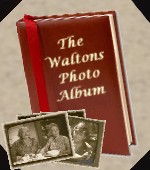 Click Here to view Screen-cap Images ....
from the Walton Reunion Movies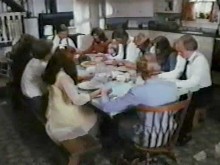 Click Here to view Screen-cap Images ....

A Wedding on Waltons Mountain,

Mothers Day on Waltons Mountain,

A Day of Thanks on Waltons Mountain,

A Walton Thanksgiving Reunion,

A Walton Wedding,

and A Walton Easter

(Images obtained from DVD's of each movie...

Please visit my Waltons Reunion Movies Web-page, for more details.

--------------------------------------------------

F o u n d a t i o n s


Exclusive Interview of Earl Hamner by Scott Holleran, December 22, 2006

-----------------------------------------------------

Box Office Mojo: Are you working on anything new for television?

Earl Hamner: Yes. I have had an idea for a TV series called Foundations, about a family who are fed up with life in Los Angeles. Everyone is threatened. The man owns a nursery and he's held up, his son is subjected to road rage, his wife is threatened at work, his daughter is nearly raped and he says, "to hell with this, I'm going back to Virginia, where my family owns an apple orchard" and there are stones which are the foundations which the family built when they first moved there from England and Scotland. He wants to build a house and a new life. I offered it to CBS and Les Moonves rightfully turned it down. I think he knew that if I were to write it, it would be [like] The Waltons, which would be wrong for now. What it requires is a gritty language, a gritty story, much more realistic to today's writing than I'm capable of because, at 83, I obviously can't write 13-year-old dialog. I told my biographer the story and he said "you've got to write it anyway," and he sent me a script [he had written] the other day and it is wonderful—the language is today, the situations are threatening—it ain't The Waltons. He's written it as a two-hour movie and we're going to offer it to Hallmark. So, I'm not dead yet.
(excerpt from Article on Earl Hamner - Click Here for the complete Interview)

--------------------------------------------------

Meeting Earl Hamner, Jr ~

Join Betsy (a Walton fan) as she visits Schulyer, Virginia ("Waltons' Mountain")... the very week-end Earl Hamner, creator of The Waltons is there to sign the book, that was written on his life, by Author James Persons. Her web-site is full of wonderful pictures that make you feel - that you are also along for the ride! Thank you, Betsy, for allowing me to add this link here - for others to share in this journey. (Please Note: Betsy's web-site is free through Yahoo Geocities - so it is only allowed so many hits in a certain time period... If it is overloaded - you will get a message saying the page is unavailable and to try again later.)

_________________________________________

Walton Reunion Pictures

Click here to see the wonderful pictures taken by Tom V., July 17th, 2004, at The Waltons Reunion in Hollywood, California. Many of the cast members were able to attend... as you will see from the photos. Thank you Tom for letting me share this link and your joy here with everyone.

Click on Photo to Enlarge! This picture was sent to me from a Walton Friend in Germany. The Walton's actors - Jon Walmsley, Eric Scott, Mary Beth McDonough, Judy Norton, Michael Learned, Kami Cotler and David Harper, from left to the right, posed on Tuesday, January 13, 2004, with a poster from the TV series "THE WALTONS" in a Hamburg hotel for photographers. The actors of "THE WALTONS" held a press conference for the new start of the series in Hamburg, Northern Germany. Cable 1 Presented "The Waltons" weekly beginning on Friday, Jan 16th, 2004. (AP photo/Christof Stache)
Goodnight John Boy by Earl Hamner

... is a wonderful rememberance book of the series. Each page took me back in time and gave me insight to the Hamner family which inspired the series. If you haven't had the joy of reading this, then be sure to get yourself a copy. It's a wonderful Walton Read!
With its many photographs-from the show and from the Hamner family-Goodnight John-Boy is a treasure for all loyal Walton fans.
"Lest We Forget..."

Let us all remember the Price of Freedom!
God Bless America!
Click Here- Message for our Troops...