What a Special Treat it is ~
to receive a letter from a Friend,
and share it with those you Love!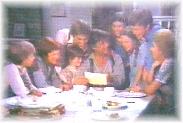 If you have a Question or would like to share your Thoughts-
E-MAIL ME - Drew's Auntie
Come and Share with other Walton fans who your favorite Walton is and your all-time favorite Episode!
Postcards courtesy of:









This is an Unofficial Fan Page dedicated to the Walton's Series. The Waltons is the property of Earl Hamner, Jr. and Lorimar Television. No copyright infringment is intended. Most pictures are from Episodes of The Waltons. Please do not copy. All the opinions stated are my own and do not reflect the thoughts of the creators or producers. Thank you.